SPECIALIZED SADDLES
  Specialized Saddles are known worldwide for their light weight, comfort and patented 3-D fitting system.  As a horse develops, their body changes.  A Specialized Saddle can easily be changed on site to accommodate the changes so that it continues to fit.   Specialized Saddles come in several different models.  Here are a few examples:
  Specialized Saddles feature a patented 3-D Fit system allowing easy adjustment to achieve the best fit possible for your horse.  Through a system of cushions and shims the saddle tree width, arch and angle can be independently adjusted.  The adjustment can be easily changed as your horse changes or if you need to change horses. This is critical since horses change due to age, training, seasons, injuries, nutrition and other real life happenings.
If you buy a saddle that fits really well today and cannot be adjusted, chances are it will not fit in a year from now and you will be saddle shopping again. 
  Your horse's saddle fit should be thoroughly evaluated no less than 1-2 times per year.  Specialized Saddles can adapt to the changes with minimal cost compared to purchasing additional saddles.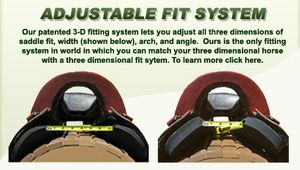 Specialized Saddles come in several different sizes, colors, tooling options, fender choices and skirt options.   Occasionally the "right" saddle is already in our inventory but, usually we need to order a saddle customized for you and your horse.  Sign up for a saddle fit evaluation/consultation to discover the difference.   
Specialized Saddles are handmade with genuine leather in the USA

    Go to our online registration form to try some of our demo saddles on your horse.  The $169 fee covers your first appointment, the set up and delivery of your saddle and the first refit for that saddle/horse.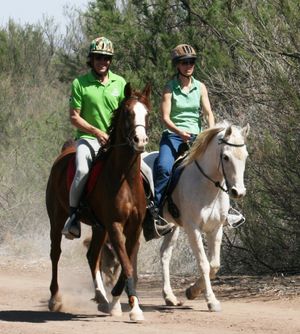 Terry Peiper and David Kaden, founder of Specialized Saddles
 Terry Peiper is an Independent Saddle Fitter representing Specialized Saddles in Crossville, Tennessee